Infrascale ES 9500 Backup Appliance

All-in-one Backup, Archiving, and Disaster Recovery Solutions
Overview:
Infrascale Backup Appliances are physical appliances with cloud storage included. Infrascale appliances protect data residing on all of the major operating systems and virtual machine environments found in enterprise computing environments.
Enterprise-class physical appliances at prices small and medium businesses can afford
Whether you're graduating from tape backup to disk or need ultra-reliable new backup capacity, Infrascale combines hardware and software for a cost-effective all-in-one solution. With effective storage for 10 to 1760 TB per appliance, Infrascale can protect all your physical and virtual servers (VMWare and Hyper-V) with no extra licensing costs.
The Infrascale Backup Appliance features enterprise-class capabilities, including:
full replication of your data with version history that lets you roll back to whatever date you choose
a powerful and easy to use administrator's dashboard
automatic active-passive replication where a primary appliance backs up a site and replicates to a passive appliance at a second site
automatic active-active replication where each site has a primary appliance that backs up that site and a passive appliance that receives a backup of the other site's primary appliance
appliances can be physically distant, providing for disaster recovery in case of disaster at one site
replication from physical appliance to cloud-based appliance
Infrascale physical backup appliances are an all-in-one data protection solution that includes all the hardware and software you need. These enterprise class physical appliances are available in a variety of sizes to protect 2-176 TB of data.
You can use the Infrascale backup appliances to protect both your physical and virtual environment – all your physical servers, plus all your virtual machines with no extra licensing costs. Infrascale data protection solutions integrate with VMware and Hyper-V virtualization technologies to perform agent-less backups of virtual machines.

Business = Data

The Infrascale Platform truly is a complete solution. Whether you are looking to implement simple backup and recovery or a comprehensive multi-site disaster recovery and business continuity plan, the Infrascale Backup Appliance technology can be an integral part of your solution. You can also put in place systems and procedures to ensure proper data retention for regulatory compliance.

All or nothing
There are numerous ways to protect your customers' data. We give you all of them – backup your data on physical appliances with built in storage, virtual appliances that use your existing storage, and cloud-based storage. View our data sheet for an overview of the Infrascale Backup Appliance today.
However you choose to deploy it, Infrascale's integrated, easy-to-use, affordable solution relies on the unique appliance OS to manage and automate backup, virtualization, de-duplication, replication, archiving, and recovery. You'll never have to compromise your business continuity because of budget restrictions (we offer purchase and monthly subscription fee pricing options, call for details), server capacity (you can store up to 176 TB per physical appliance which can protect up to 1,760TB of information with our advanced de-duplication technology), or a lack of IT skills (our browser-based UI can be mastered by anyone). And with support for every major operating system and VMWare, you won't have to make compromises that could leave your customer with only a partial backup strategy or having to use multiple vendors to backup all of your data.
Infrascale believes that data protection should be simple and easy to use. And it should address all of your data protection needs for all of your applications, servers, and data. That's why Infrascale solutions incorporate backup, archiving, disaster recovery, and file sharing all in one easy-to-use platform. We offer flexible deployment options in your cloud, our cloud, or any cloud, including physical and virtual backup appliances. In this way, Infrascale can offer the best of both worlds when it comes to cloud vs disk data protection.
The Infrascale Backup Appliance product addition transforms our platform into the most robust disaster recovery solution that you can find anywhere today. Partners can increase data protection service revenues while expanding their ability to support every customer size. Infrascale also provides partners with the ability to offer the industry's most complete data protection solution available. Looking to get started today? Be sure to contact a Partner Specialist for more information.
Key Features:
Provides full backup of your data with version history that lets you roll back to any previous backup date you choose
A powerful and easy to use administrator's dashboard makes it simple to manage
Automatic active-passive replication where a primary physical or virtual appliance backs up data at one site and replicates that backed up data to a second passive physical or virtual appliance at a second site, or to the cloud
Automatic active-active replication where each site has a primary physical or virtual appliance that backs up that site and a passive appliance that receives a backup of the other site's primary appliance. Appliances can be physically distant, providing for disaster recovery in case of disaster at one site
Agentless or "host level" backup of virtual machines, so you can back up virtual machines without requiring any software to be installed on the individual virtual machines. Options for backup/restore of entire virtual machine image or specific subsets of data
Bare Metal Backup and Restore for physical or virtual servers
Dashboard apps for Apple and Android mobile devices make it easy for mobile administrators to manage the appliances
Agent-based backup of physical servers, regardless of virtual platform, operating system or type of storage
Comprehensive support for all major server operating systems (see supported operating systems)
Enterprise-grade performance with up to 1.4 TB per hour sustained backup/restore speeds
File de-duplication with up to 10X reduction in backed up data size makes for highly efficient backups. File block de-duplication provides additional reduction in backed up data size
Removable archive drive enables you to remove a hard drive from the physical appliance and store it off site in a secure location
Host-level virtual machine backup, with no –per socket pricing
Functions:

Backup and Recovery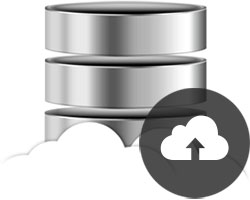 Backup means keeping a copy of all of your business critical data in a second location in case of system failure, human error or natural disaster.
This data lives on physical and virtual servers and user computers. The Infrascale Backup Appliance installs agents on physical servers and user computers that automatically copy business data to the appliance without any user or administrator involvement. Infrascale also communicates directly to VMware using its native API to back up virtual machines without having to install an agent on each virtual machine.
We can also provide "bare metal restore," that is, restoring a server from the operating system up. You can restore to the same computer or to a new computer that is replacing the one that went down.
You can specify which files and folders on each server or virtual machine are backed up on the schedule you set, and the appliance automatically executes those jobs accordingly. Detailed reports let you know which jobs succeeded and which need to be repeated.
Infrascale's backup appliance solution gives partners enterprise grade features such as support for off-site archiving and replication options including:
offsite archiving with removable archive drives in backup appliances
remote office replication
site-to-site replication
site-to-cloud replication
Replication is included in all Infrascale products with no extra fees. Infrascale includes support for off-site archiving and replication as well.
Long Term Archive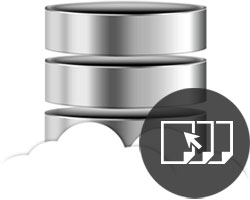 Archiving is backup's cousin. It allows organizations that don't have remote site capabilities to backup on reliable removable disk drives and store them in secure onsite or offsite locations. It also facilitates the retention of data specifically required for regulatory compliance – without retaining entire backups for years. For more information, read our white paper, "Achieving Increased Backup Availability and Reduced Backup Widows with Disk-To-Disk-To-Disk."
Infrascale's Backup Appliance comes with a removable hard drive bay so that you can move data from the appliance's RAID array onto a removable drive. You can then store that drive in an offsite vault and put a new drive into the appliance. You can continuously place new archive drives in your vault over time, based on your archive schedule. If you deploy Infrascale's virtual appliance, you can still move data onto a removable drive and store it off site.
Archiving serves two important roles in data protection. Archiving to removable media enables disaster recovery for customers who don't have a second site for replication. Archiving separately from backup jobs also allows customers to retain specific data for compliance purposes without retaining backups for years.
At Infrascale, our hardware based backup appliance solutions are 100% disk-based. So our removable media are disk drives. As a vaulting technology, removable drives are safer, more reliable and more economical than tape. Disk-based archiving can meet your disaster recovery and compliance needs as part of an integrated total data protection offering.
Business Continuity & Disaster Recovery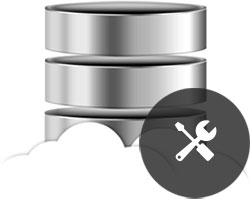 Business continuity means ensuring that business continues even when system failures, human error or disaster strikes. Disaster recovery means recovering business operations after something has gone wrong, in spite of business continuity plans that may be in place.
A big part of business continuity and disaster recovery is the protection of critical business data and information. In fact, based on the high rate of business failures after extended outages, business insurance carriers require businesses to backup their data files offsite. But you need more than simply making backups. You need a system that continuously backs up your data to multiple, geographically disparate locations. This way, if one site goes down and destroys the backup system, the other one is ready to go. These multiple locations might be multiple physical appliances or a combination of physical and virtual appliances. You need the ability for the system to automatically failover from one appliance to the other. You need very short recovery times, measured in minutes and hours, not days.
Infrascale provides all of the features and capabilities to address these requirements. For example, Infrascale enables you to do site-to-site replication and remote office replication, both of which provide a hot site for backup and disaster recovery in case another site goes down. Infrascale does byte-level replication of only changed data since the last replication, which economizes bandwidth. And if you don't have a second site, you can also replicate to the cloud, which provides you with the second site.
The rapid growth of virtualization among small businesses has led to a proliferation of virtual servers and the need to restore virtual servers and application data from within virtual servers. And while virtualization leads to huge flexibility benefits, the ability to easily create and move virtual servers results in big problems for data protection. But implementing a second data protection solution just for virtualization is too expensive and complex for most small enterprises. To address these issues, Infrascale is changing how data protection is packaged and delivered. Our backup appliance solution protects virtual servers, applications, and physical servers with your choice of easy-to-deploy options for complete disaster recovery.
Data Retention for Regulatory Compliance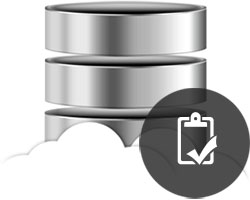 Complying with government regulations has always been a challenge. Maintaining the data required for compliance doesn't have to be.
If you must comply with Sarbanes-Oxley, HIPAA, PCI DSS, FERC/NERC, FISMA, SEC 17a-4, state laws or other regulations, Infrascale provides a full set of policy controls so that you can define what data is backed up, retention schedules, and how it's encrypted to protect against unauthorized access. Infrascale provides detailed reports that allow you to demonstrate your compliance to regulators.
retention and security of data. Regulatory data compliance is now a necessary extension of a business continuity plan as organizations take steps to ensure they are in alignment with complex regulations and laws – but it's a special challenge for business due to the scarcity of data protection solutions that are comprehensive, affordable, and easily deployed.
Whether you need to comply with healthcare, financial, or any other regulatory initiative, Infrascale can provide you with a data protection solution that is flexible, scalable, and complete.
Infrascale's comprehensive protection platform incorporates backup, data archive, disaster recovery, and file sharing into a single, affordable, and easy to use appliance that allows your customers to meet their compliance requirements.
Operating System and Platform Support:
Linux: Ubuntu-, Red Hat-, SuSE-based distributions; server and desktop environments

Unix: Solaris 10, 11, 11.1, 11.2 – x86 and SPARC; HP-UX 11iv1, 11iv2, 11iv3; SCO OpenServer 6.0 MP1, MP2, MP3, MP4

VMWare: ESXi 4.0, 4.1, 5.0, 5.1, 5.5 – backup/restore of full image or granular file & application level restore

Netware: 5.1 SP 8, Netware 6.5 SP 8; OES 1.0 SP1, SP2; OES 2.0 SP1


OS X: 10.0, 10.1, 10.2, 10.3, 10.4, 10.5, 10.6, 10.7, 10.8, 10.9, 10.10

Windows: 2000 SP3, 2000 SP3 R2, 2000 SP8, 2000 SP8 R2; XP SP1, XP SP2, XP SP3; Vista SP1, SP2; 7, 7 SP1; 8, 8.1; Server 2003 SP1, Server 2003 SP2, Server 2003 Data Center edition, Server 2003 Enterprise Edition, Server 2003 Standard Edition, Server 2003 Web Edition; Server 2008 Datacenter, Server 2008 Enterprise, Server 2008 Foundation, Server 2008 SP 2, Server 2008 Standard, Web Server 2008, Server 2012 Datacenter, Server 2012 Standard, Server 2012 Foundation, Server 2012 Essentials, Server 2012 R2
Specifications:
ES 1500
ES 2700
ES 4500
ES 9500
Storage size (raw)
2 - 8 TB
9 - 36 TB
30 - 80 TB
88 - 176 TB
Backup speed (bonded 1 GB Ethernet)
200 GB per hour
700 GB per hour
1 TB per hour
1 TB per hour
Backup speed (10 GB Ethernet)
1 TB per hour
1 TB per hour
1 TB per hour
Processor, Memory, Network, Disk
CPU
Intel Multi-Core
Intel Multi-Core
Intel Multi-Core
Intel Multi-Core
Memory
12 GB
32 GB
48 GB
96 GB
1 GB Ethernet ports
2
4
6
6
10 GB Ethernet ports
N/A
2 (optional)
2 (optional)
2 (optional)
RAID level
5, 10
5, 6 or 10
5, 6 or 10
5, 6 or 10
Hard disk drives
4
12
24
48
Dimensions
Form factor
1U
2U
4U
9U
Width (in.)
17.2
17.2
17.2
16.9
Depth (in.)
19.8
25.5
26
27.2
Height (in.)
1.7
3.5
4
15.6
Weight
38
52
75
155
Power
Watts
280 W
920 W
1200 W
1620 W
Voltage
100 - 240 V
100 - 240 V
100 - 240 V
100 - 240 V
Frequency
50 - 60 Hz
50 - 60 Hz
50 - 60 Hz
50 - 60 Hz
Power supplies
1
2
2
4
Cloud-Based Backup:
Convenience and affordability are usually at the top of cloud-based technologies' benefits list, but data protection is equally vital when the cloud is used for backup, recovery, and business continuity. As part of Infrascale's all-in-one approach, we offer private cloud storage capabilities for replicating data between sites and for disaster recovery.
We've also extended our technology to provide backup, replication, and archiving in the public cloud, giving you scale and affordability without any loss of control over sensitive data. It's an easy-to-use combination of a physical or virtual on-premise appliance with cloud storage – an approach we call Cloud Data Tiering whose advantages include:
ensure business continuity
meet compliance requirements
simplify management
reduce IT costs
provide infinite retention and archiving.
Check out our competitive feature comparison to see how the Infrascale Backup Appliance stacks up to competitors, and contact us for more information on cloud data tiering today.
Infrascale has built our reputation by providing an all-in-one comprehensive data protection solution that is incredibly easy to use, and managed from a single dashboard. Our multi-site replication solution allows customers to replicate their data using a private cloud between sites to provide disaster protection.
With our backup appliance offering, we are extending our solution to include Linux, Unix, and VMWare environments, to offer the most scalable solution without loss of control over sensitive data. Our solutions combine an on-premise appliance (software or hardware) with cloud storage services into a single pane of glass, allowing Infrascale to offer the best of both worlds when it comes to cloud vs disk data protection.
Competitive Feature Comparison Summary
Model/Product
Appliance
BA990
833 (3U)
N/A
SIRI S40000
SP/IM/SS/HSR
Replication
Appliance-to-appliance
Public cloud
Private cloud
Backup
Flexible data retention rules
Backup exclusion rules
Automated backup scheduling
Archive to removable drive
Instant recovery of Windows (physical)
Backup of open files
Restore
Download backed up files from web interface
File/Application restore
VMDK browsing and granular file recovery
Supported Operating Systems
VMWare (host)
Windows
Linux
Mac OS X
BSD, Netware, Solaris, SCO OpenServer
| | |
| --- | --- |
| | Available feature/function |
| | Limited feature/function |
| | Not available |
| | Unknown |