The Latest Infrascale News

Product and Solution Information, Press Releases, Announcements
What is SaaS backup, and how do you protect your SaaS application data?
Posted: Thu Sep 10, 2020 10:03:41 AM

SaaS in the world of cloud computing
Cloud computing includes a wide range of computing tools and services that people access over the Internet. Cloud technologies exploit their capabilities to instantly respond to increased demand for computing resources, shortening long development cycles and eliminating the expense of large IT infrastructure facilities.
There are three main models of cloud computing service: Infrastructure as a Service (IaaS), Platform as a Service (PaaS), and Software as a Service (SaaS).
IaaS companies, such as Google Cloud Platform (GCP), Amazon Web Services (AWS), and Digital Ocean, amongst many others, provide services including pay-as-you-go compute virtualization, storage, and networking. They offer users cloud-based alternatives to on-premises infrastructure, so businesses can avoid investing in expensive on-site resources.
The PaaS model suggests providing tooling and frameworks on top of IaaS – but with core capabilities that allow rapid development of applications. Common examples of PaaS are Heroku, OpenShift, Twilio, and the like. The Cloud Service Providers (CSPs) provide IaaS and PaaS offerings.
SaaS platforms, however, make software available to users directly. They provide applications that run over the internet, without the need to install and run software on your computer. This service model allows building management information systems without purchasing the 'boxed' products, installing, and managing. SaaS is generally built on top of IaaS and PaaS platforms. Today, an increasing number of organizations tend to move their IT operations to SaaS platforms like Microsoft 365, G Suite, Salesforce, Box, Dropbox, and others.
To help explain the basics of the three '*aaS', models, let's use Albert Barron's Pizza as a Service for an example.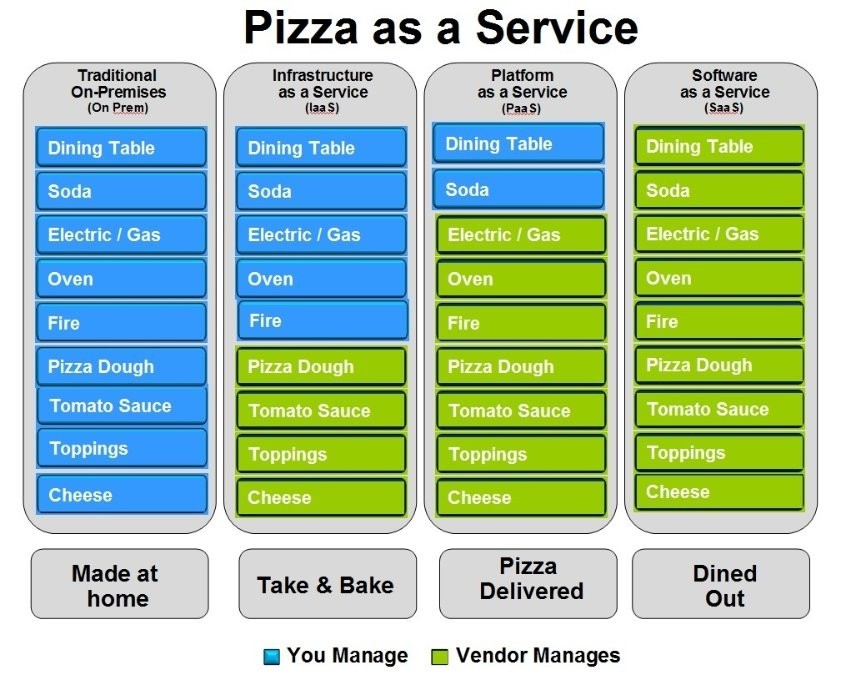 Diagram 1. Pizza as a Service model (Source: Albert Barron)
As seen in Diagram 1, SaaS is a kind of 'exhaustive' representative of the cloud computing service models since all its aspects are managed by the vendor. While this may be entirely what is required by the IT professionals of an organization, it also poses an inevitable question of credibility for and reliance on a SaaS provider, especially in terms of customer data protection.
To address this matter, first we need to dive into details of SaaS use, its advantages and disadvantages.
SaaS pros and cons
SaaS is ultimately a software distribution model, in which applications are hosted by a third-party provider and made accessible to users over the internet. Over time, many major business technologies have been 're-implemented' as cloud services, and have SaaS applications specifically designed to streamline and improve efficiency. SaaS has been especially impactful to financial management, billing, sales management, collaboration, human resources, customer relationship management, email and productivity, and many other functions and industries.
Of great importance, SaaS eliminates the need for companies to install and manage applications on their own computers or in their own data centers. This relieves businesses and their IT departments from the burden of purchasing, provisioning and maintaining hardware, software licensing, installation, and support. Other benefits of the SaaS model include flexible payments, scalable usage, automatic updates, and accessibility.
However, despite its value, SaaS also has some downside. Businesses must rely on outside vendors to supply software, keep software up and running, monitor and report accurate billing, as well as provide a secure environment and conditions for the business data. As such, difficulties may arise from possible service disruptions, unwanted changes to service offerings, or security breach. All of these can affect the willingness of customers to use SaaS. To alleviate these possible issues proactively, businesses should thoroughly review the service terms and service-level agreements of their SaaS provider, and ensure that they are properly implemented and observed.
SaaS data protection
One of the largest, modern day concerns of SaaS is the protection of the stored customer data.
So, how do the most popular SaaS providers suggest customers handle issues related to their data residing within the SaaS infrastructure? Well… They've chosen to follow the Shared Responsibility Model (SRM) where management and security tasks are jointly shared between a customer and a cloud provider.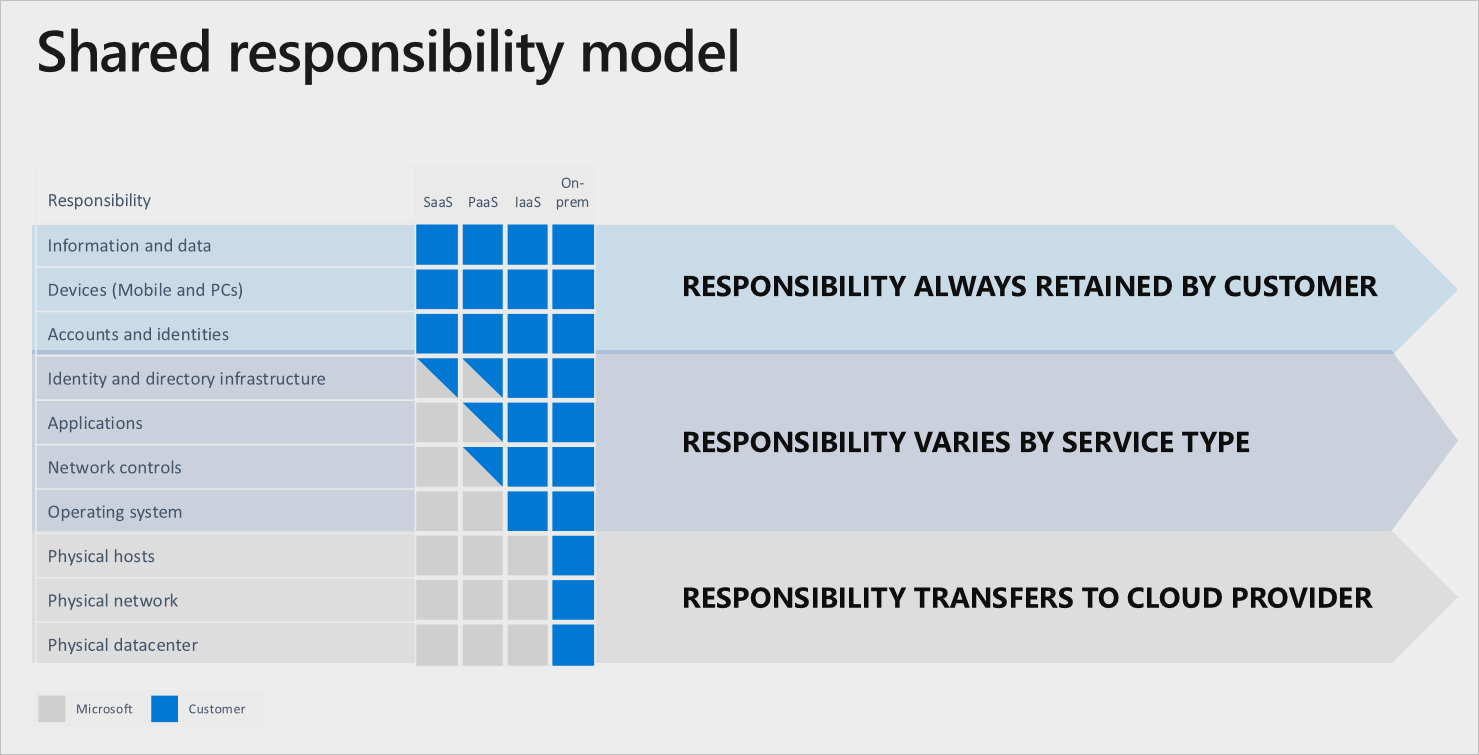 Diagram 2. Microsoft Shared Responsibility Model (Source: Microsoft)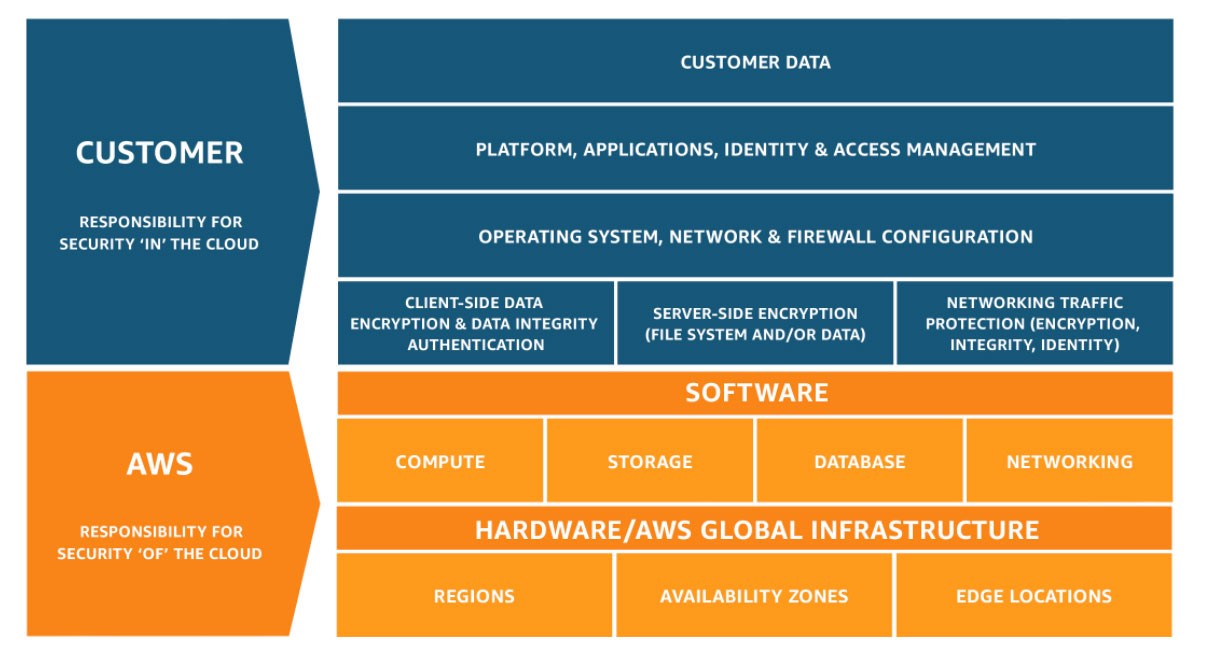 Diagram 3. Amazon Shared Responsibility Model (Source: Amazon)
As we can see in the Diagram 2 and 3, SRM suggests that everything related to the customer data is the responsibility of the customer, not the cloud service provider (CSP)! Hence, CSPs (that offer SaaS) are not always inclined to "complicate" their offerings with sophisticated data backup and recovery features that they might see as "infringing" on customer responsibility. This is clearly expressed in the data retention policies implemented within popular SaaS applications. For example, Microsoft 365 allows for no more than 180 days to retain customer data after deletion. Box provides only up to 100 days for the same. Dropbox gives you 180 days to restore files and folders from when they were deleted; the same retention period applies if you want to revert the changes made to a file. Such retention policies won't let you effectively secure your data in case it was infected or corrupted beyond those periods. Moreover, after your data has been completely removed from the deleted files, it is permanently gone, without any chances to get it back. Again, from the perspective of SRM — this is the customer's problem, not a problem for the CSP.
Thus, SaaS application users are left on their own when dealing with backup and recovery of their cloud data in case of accidental or intentional data loss or corruption. So, you may wonder how to overcome the limitations of the native backup and recovery features of a SaaS application you use for your business operations?
SaaS backup to the rescue!
Now that cloud technologies are increasingly used for strategic and mission-critical business operations, safety and security of the stored customers' data has come to the forefront. Unfortunately, a lot of SaaS providers offer business customers a false sense of security that their data is properly backed up and can be retrieved in case of emergency. SaaS application providers offer very limited cloud backup and restore capabilities, often not meeting the needs and desires of business customers.
When it comes to improving protection of your SaaS business data, you must involve a full-featured SaaS backup solution that will cover all the nuances of data protection that your SaaS application misses. In fact, SaaS providers themselves suggest using third-party SaaS backup software to ensure critical data is protected properly through backup, and is always available via restore. For examples, see: Salesforce, Box, and Dropbox guidance.
SaaS backup solutions are designed to store and protect data created and operated within SaaS applications. The backup data is stored either "elsewhere" (i.e., alternative data center or region) in the cloud or on-premises — so that if a SaaS application you use fails, your data is stored safely, and can be used to restore the SaaS application to a functional state.
SaaS backup solutions must integrate with the SaaS platforms they protect. Hence, not every SaaS backup service works with every SaaS product. Many SaaS backup solutions specialize in protecting specific application suites, such as Microsoft 365 or G Suite. Some are geared to integrate with more distinct applications like Box or Dropbox, or aimed at complex SaaS platforms such as Salesforce. Those aiming to cover a lot of SaaS applications at once may lack features that 'tailored' SaaS backup solutions provide.
What to look for in SaaS backup solutions?
As a rule, SaaS backup solutions should have a few features and options relevant to the SaaS platforms and applications they are intended to protect. For example, SaaS backup software that integrates with email systems must have the data archiving features specifically for email.
When considering SaaS backup solutions to protect your mission-critical business data, you should pay careful attention to and look for certain features that are intrinsic to a comprehensive and reliable SaaS backup software, including: tight and smooth integration with the SaaS application it is designed to protect, variety of options for storing data (in cloud or on-premises), data restoration and export features, data encryption mechanisms, detailed activity monitoring and tracking capabilities, tailored backup schedules, retention configuration, and easy-to-use yet robust control and management means.
The list of requirements for the ideal SaaS backup service is lengthy, but that's where Infrascale Cloud Application Backup comes in, with the ability to back up and restore data from: Microsoft 365, Google G Suite, Salesforce, Box, and Dropbox.
Infrascale Cloud Application Backup provides comprehensive data protection by mitigating the risk of data loss due to human errors, malicious intent, synchronization errors, hackers, malware, ransomware, and other threats.